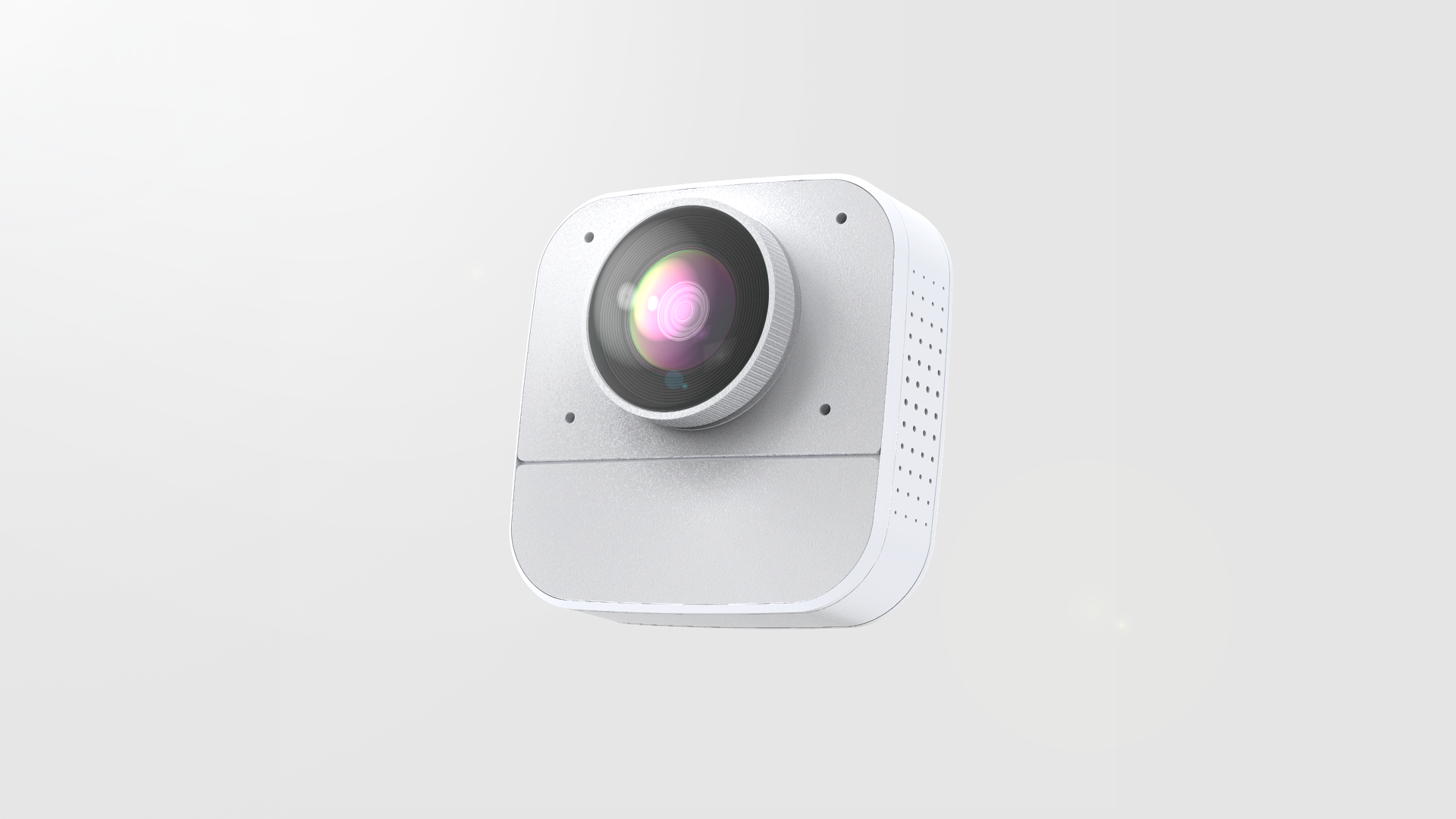 SERVICE

Dokä is a system that connects Retirees with Students. The service provides the hardware and DIY instructions to help the retirees share their expertise with the audience. For the viewers, Dokä provides an online platform plus the possibility to interact and ask questions with the retirees if the video is live. The active exchange between users and the audience guarantees the welfare for both parties, actively involving retirees back in society.
Team: Paul R. Mayer, Anastasia Dell'oro, Ilaria Castelli, Mehrdad Heidary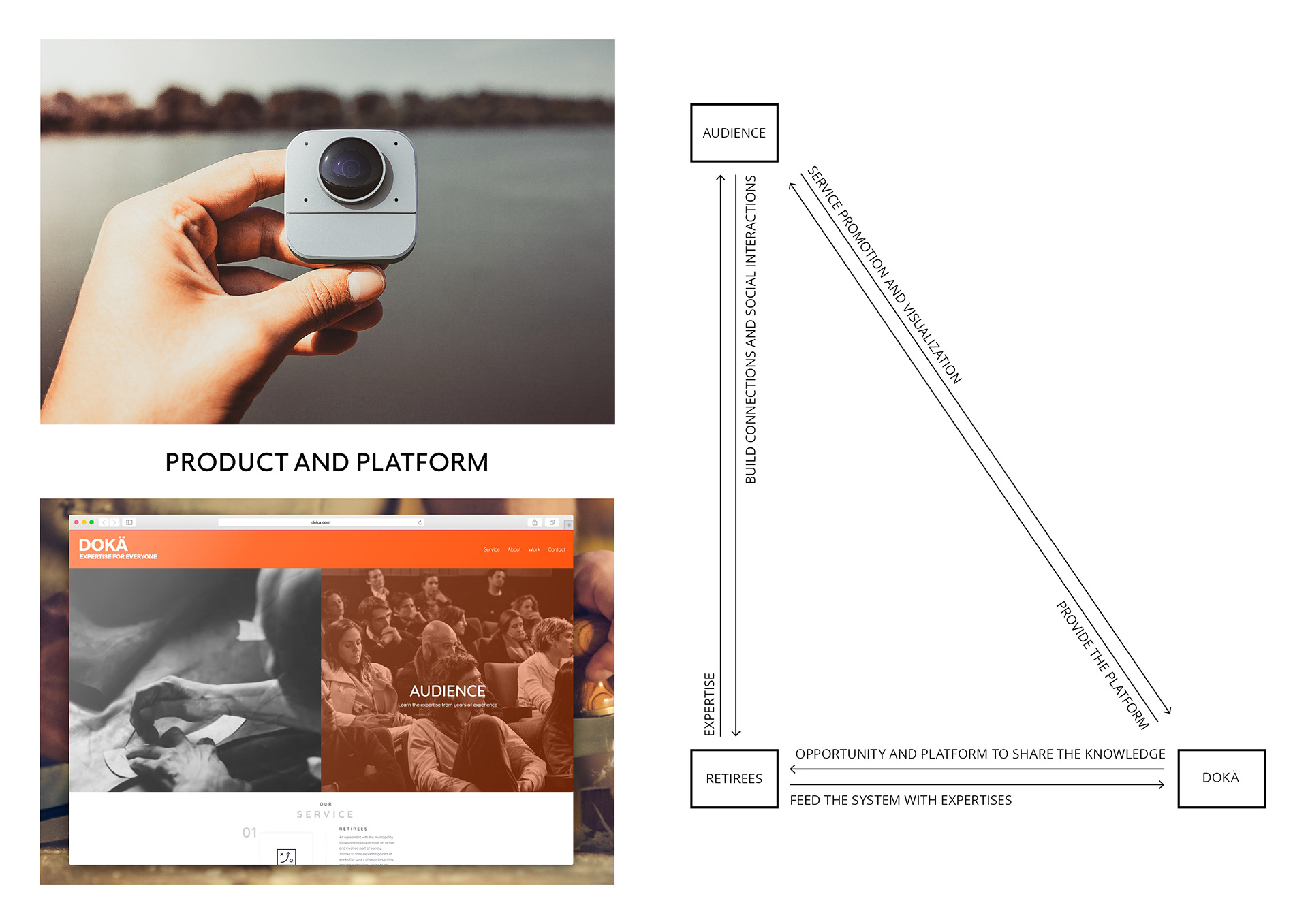 PLATFORM

The way Dokä supports its business is through the monetization of advertising through videos. Through partnerships according to the video content, in case the student needs a specific product or tool the Dokä will redirect to a partner shop for the purchase. The system platform also allows the retiree to organize workshops in FabLabs around the city. In this way, they can get an extra income plus a percentage of the advertising along with the community they will build.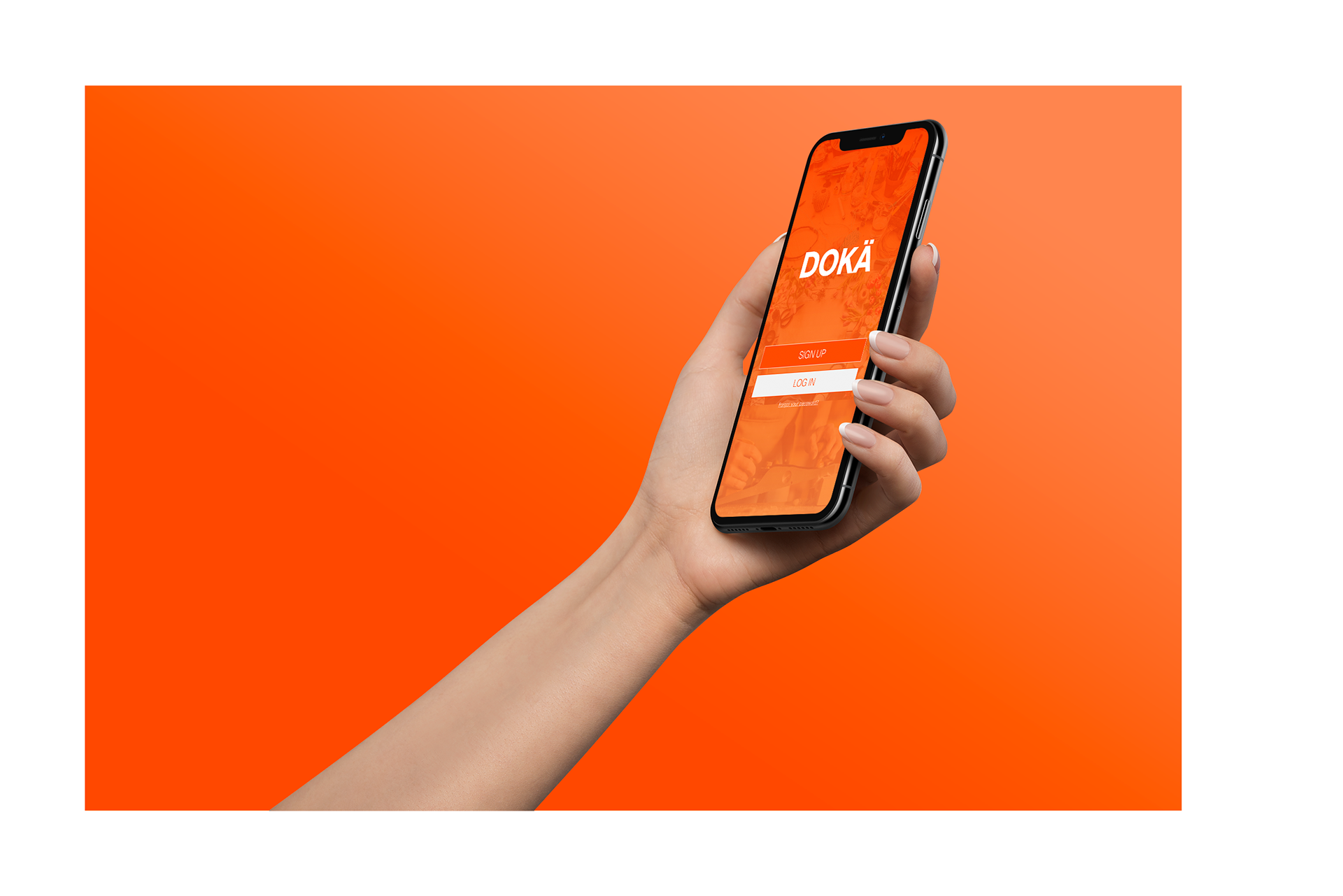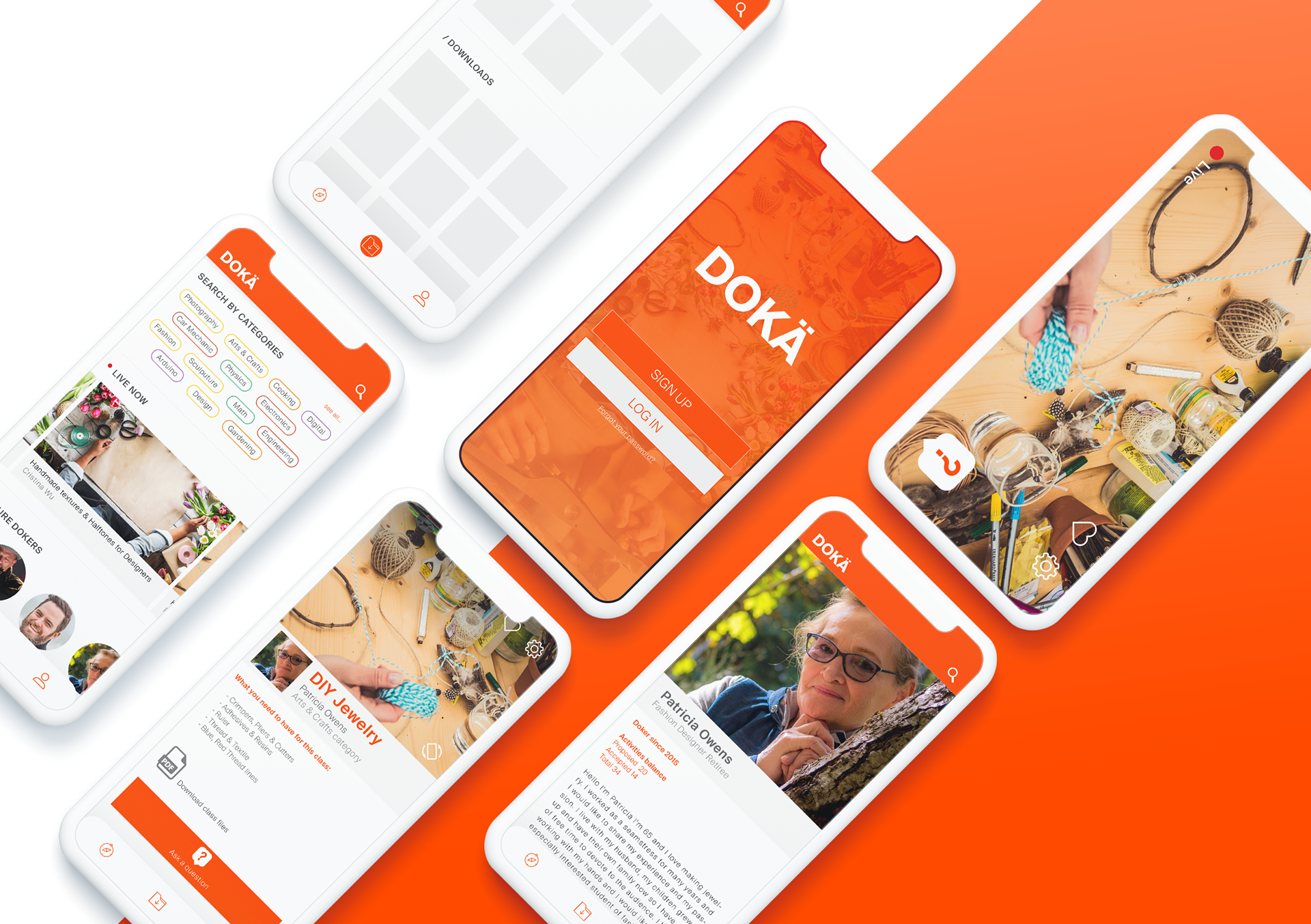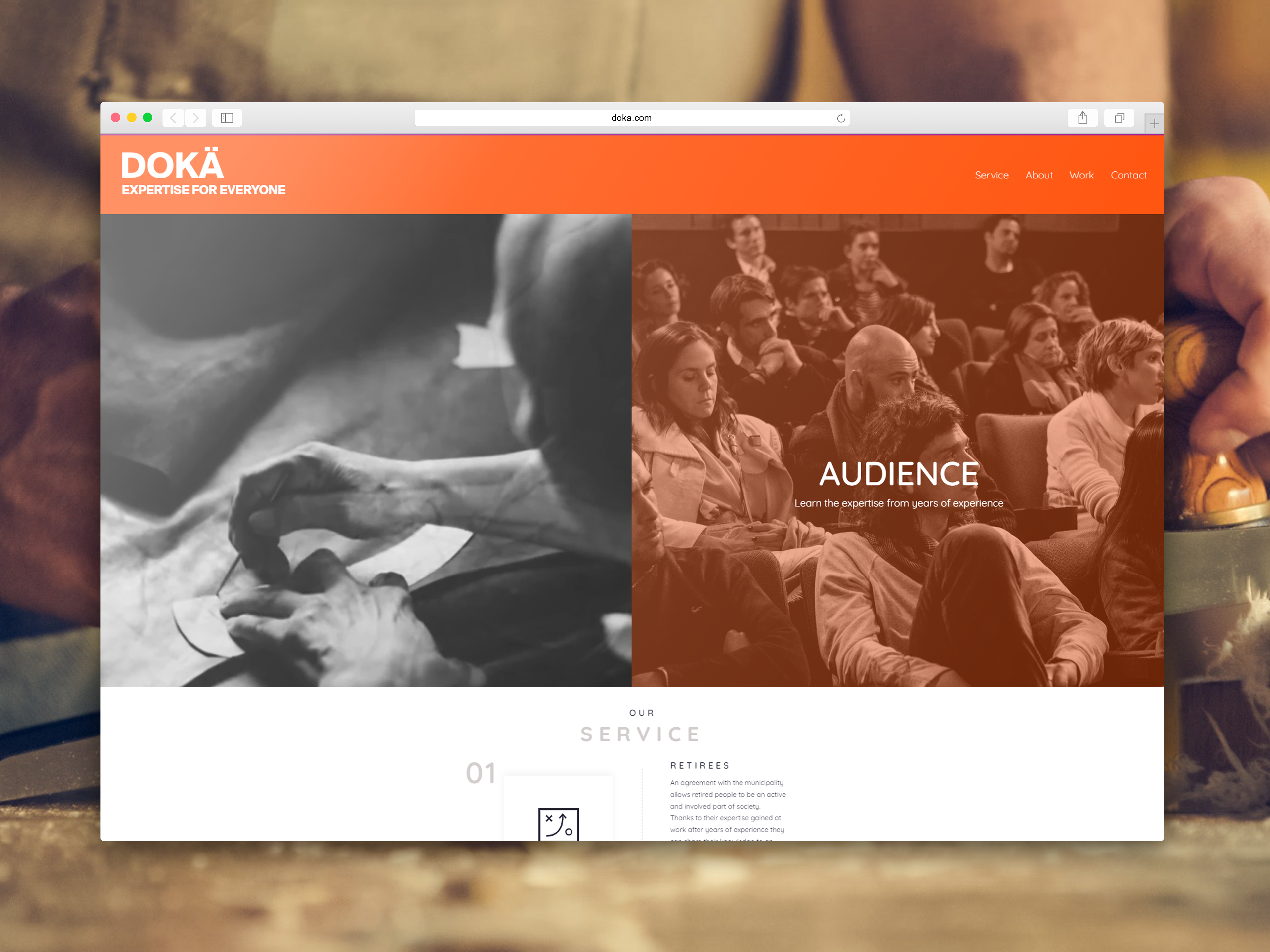 PRODUCT

Dokä camera design is simple and easy to use. The product as a built-in microphone and multiple accessories to help the retiree to place the camera in the best eye view according to the activity. The product also has vibration mode and speakers, which will make it vibrate with the audience to ask a live question to the retiree. And to create different styles of contents, Dokä provides instructions to build supporting structures of pipes tripods inspired by the DIY concept. Simple PVC pipes become the key tool to support scenic elements such as lights, microphones, and alternative cameras.