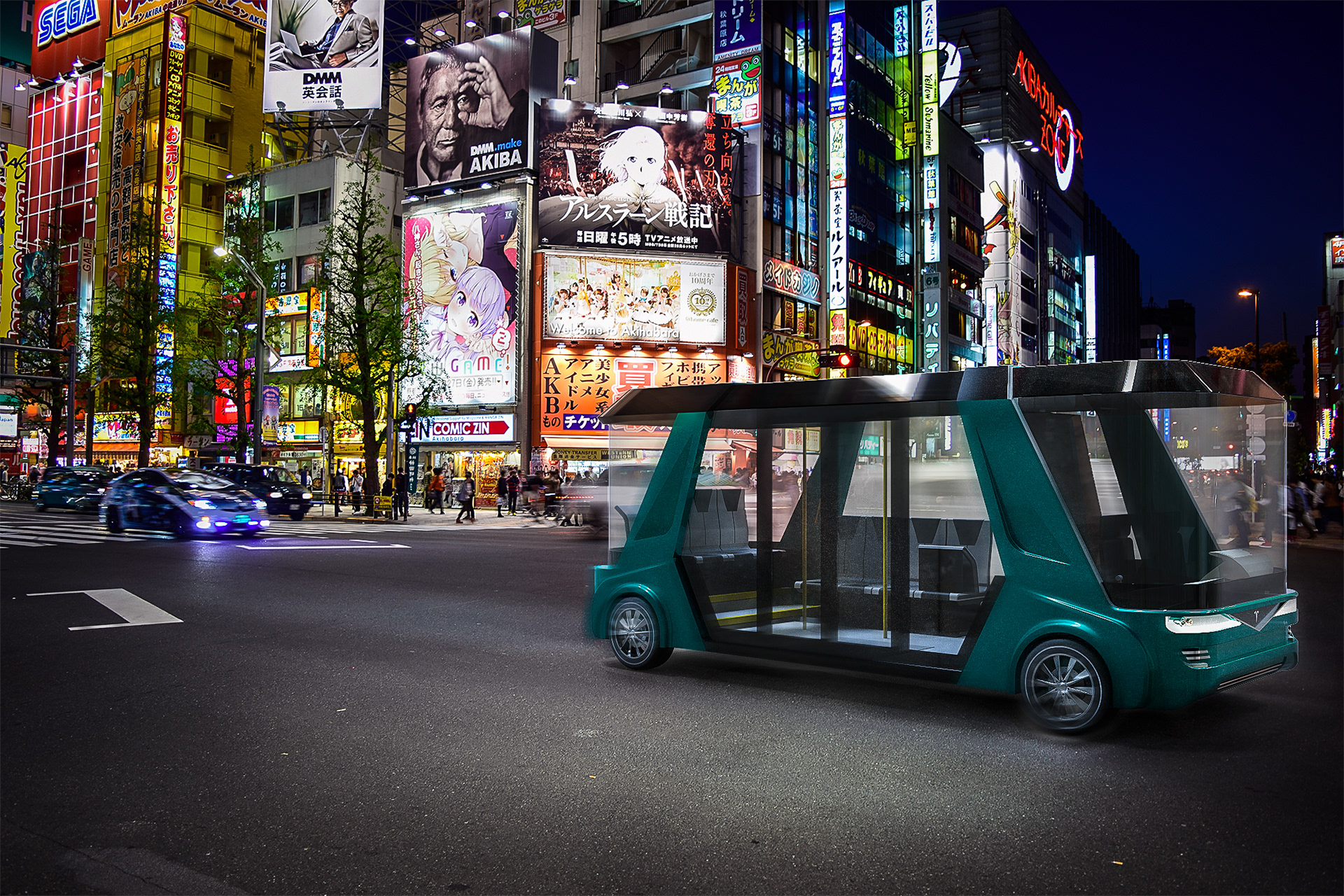 An easy, fast, and friendly public transport vehicle. Its objective is to facilitate the transportation of passengers in the city centers, where the streets are tight and with intense flux of pedestrians. Especially for the 21th century cities that still preserve historical streets and buildings, this electric bus is an eco-sustainable way to move to places and explore more where typical buses can't go.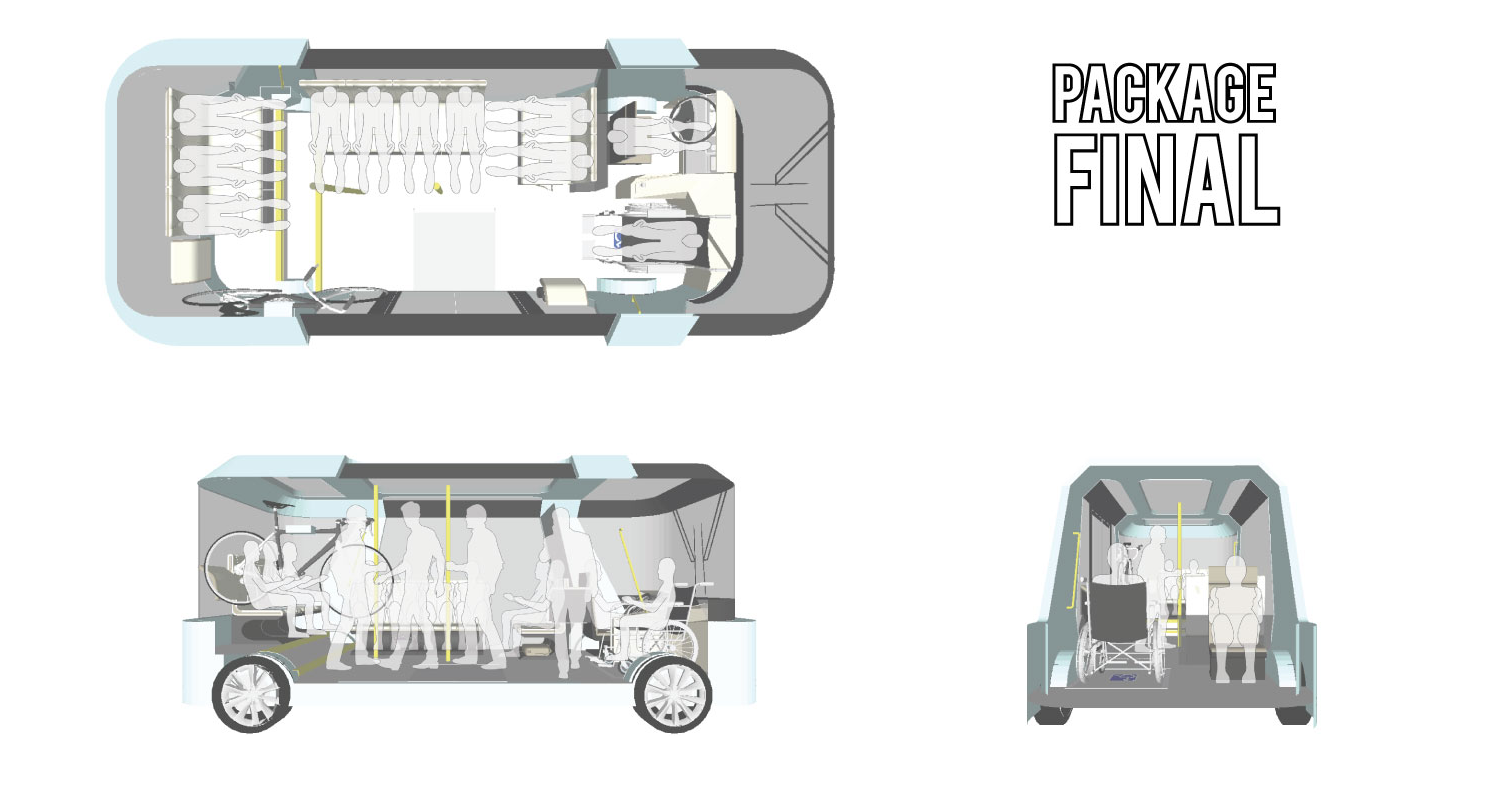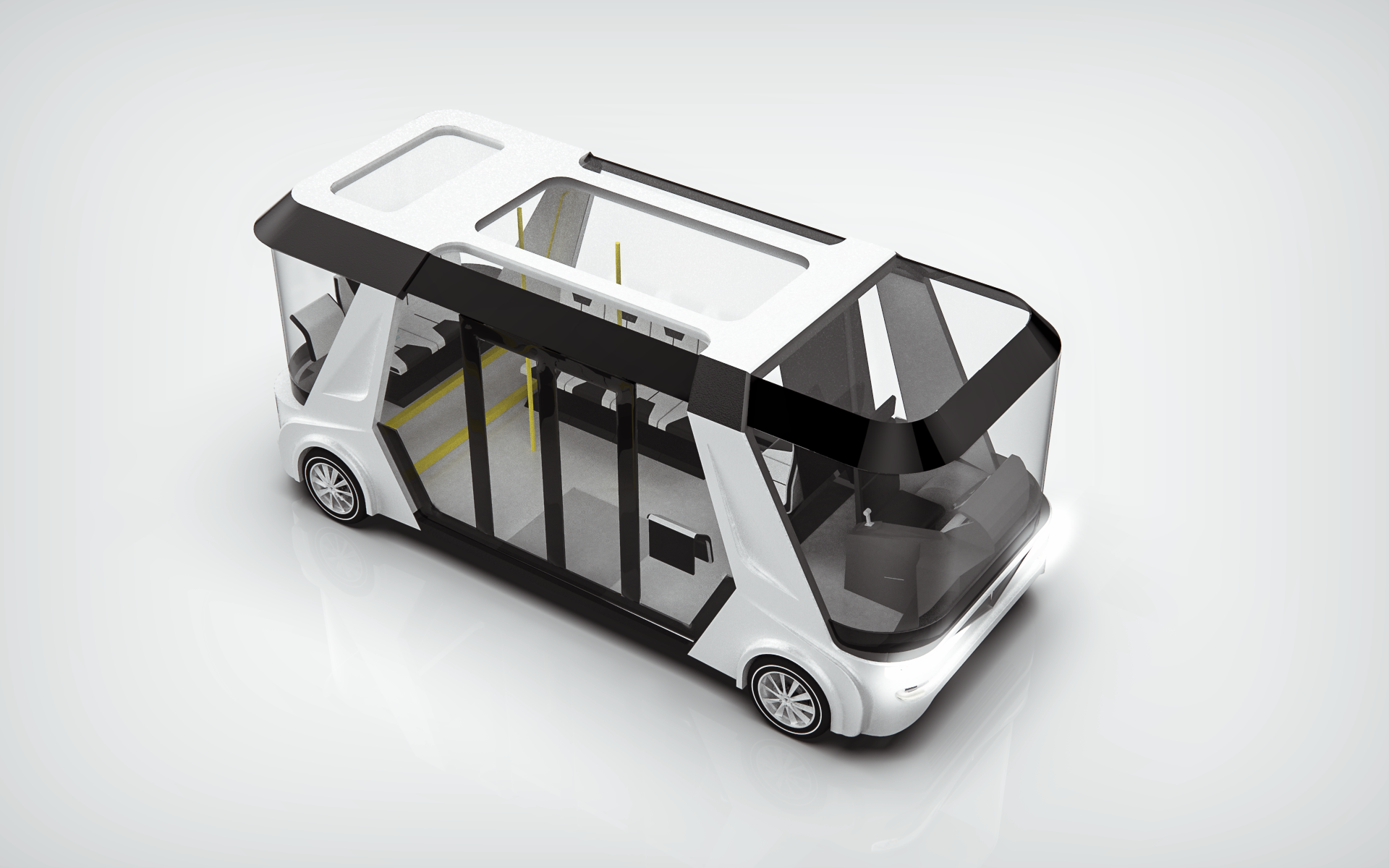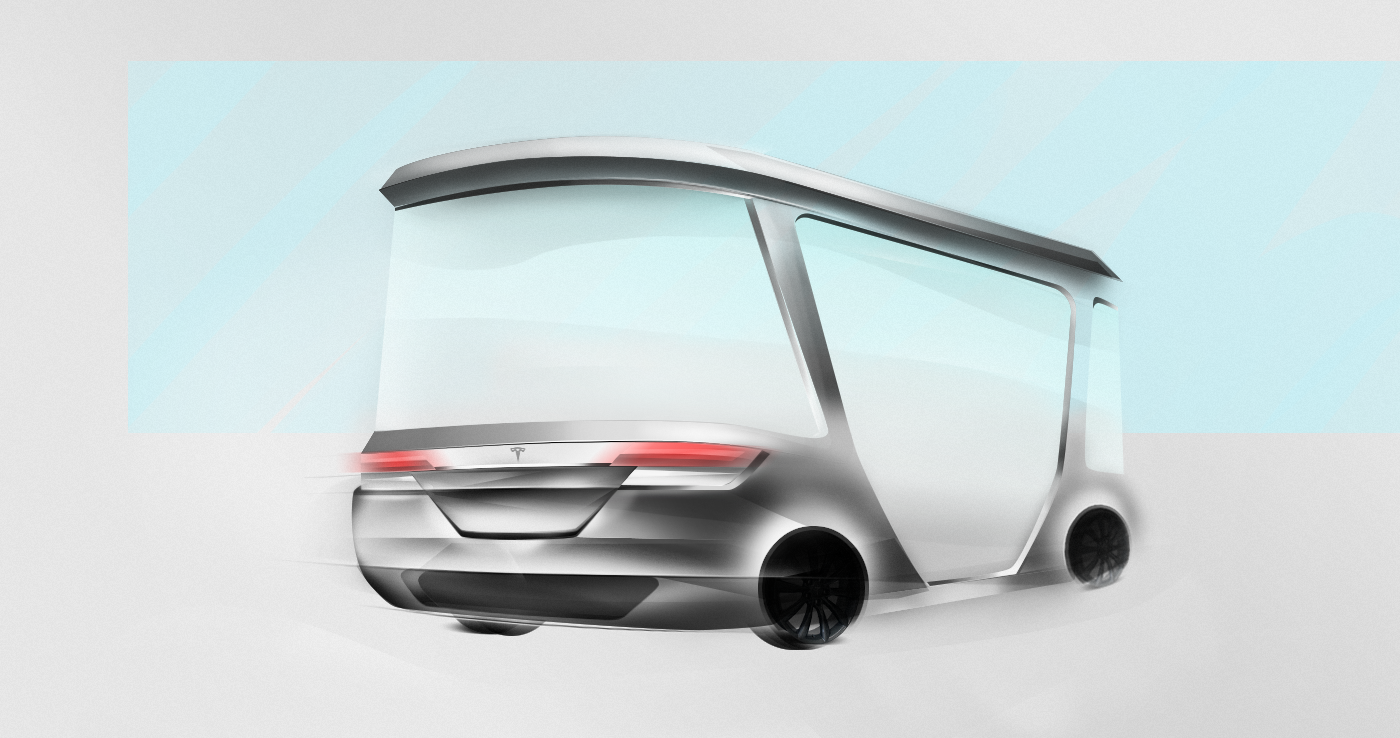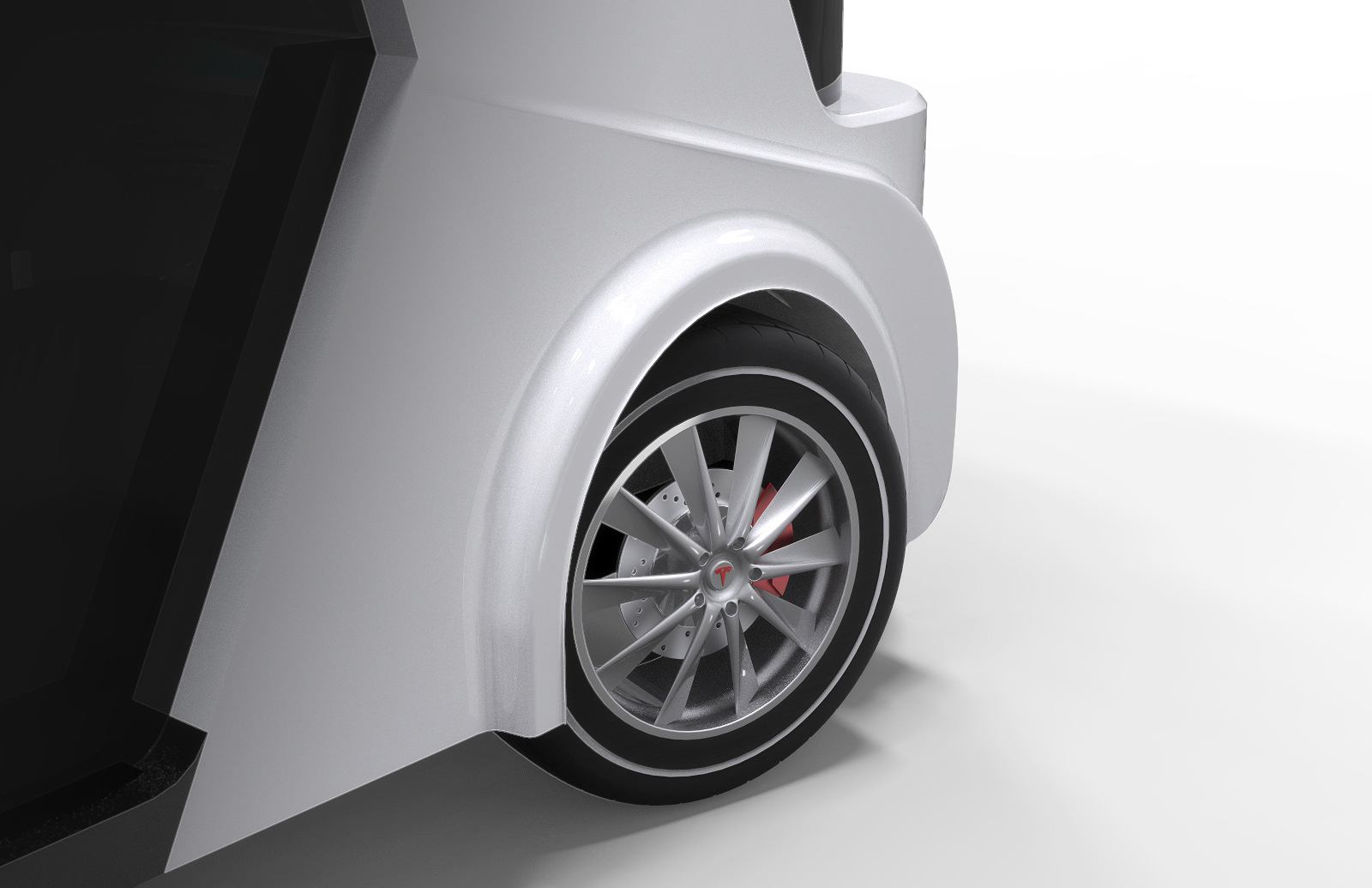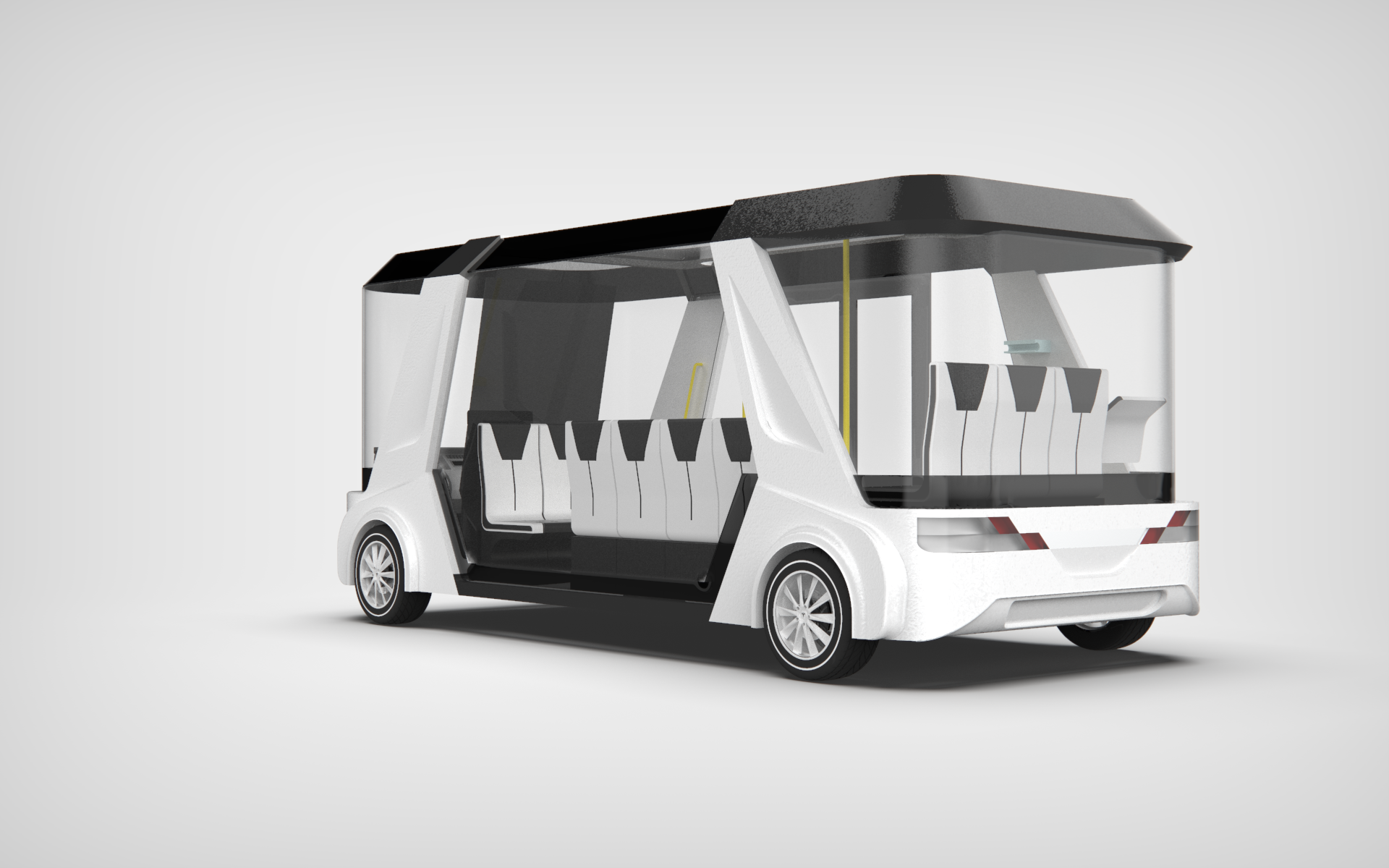 In a disrupt technological society more and more buildings rise to the sky. Often times the historical streets structures meet the future and bend the cityscape to new paradigms. Our solution brings a futuristic aesthetics that can move easily inside tiny streets moving along corners until it reach the big city centers. Helping user's to commute from historical and hermetic places.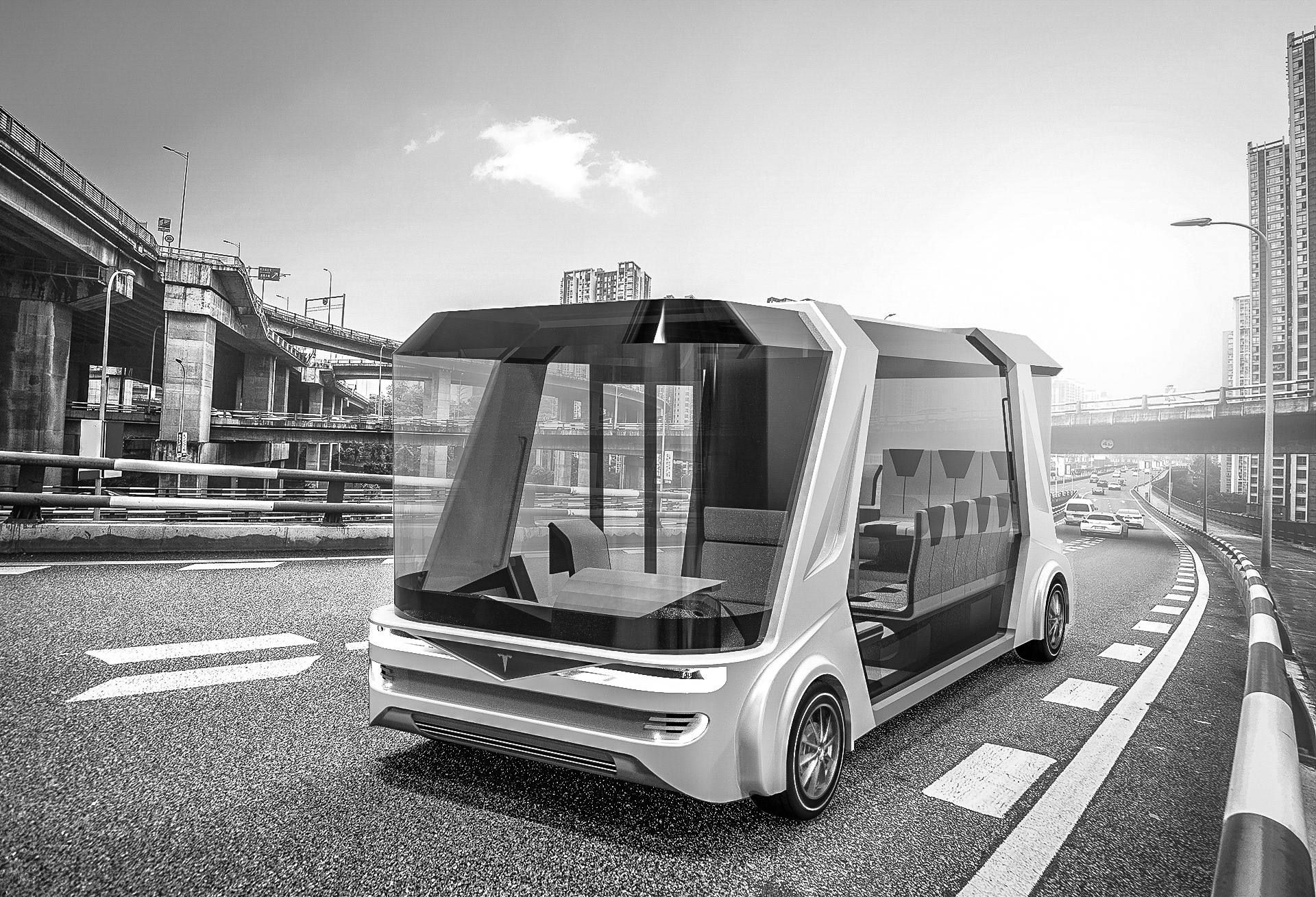 In total, it is possible to enter 21 passengers: 9 sit, 1 wheelchair, and 11 standing. The interior values open spaces for passengers to move. It also allows cyclist passengers, having a support for bikes inside. The aim is to be versatile, allowing passengers as well with baby carriages, shopping stroller and pets.