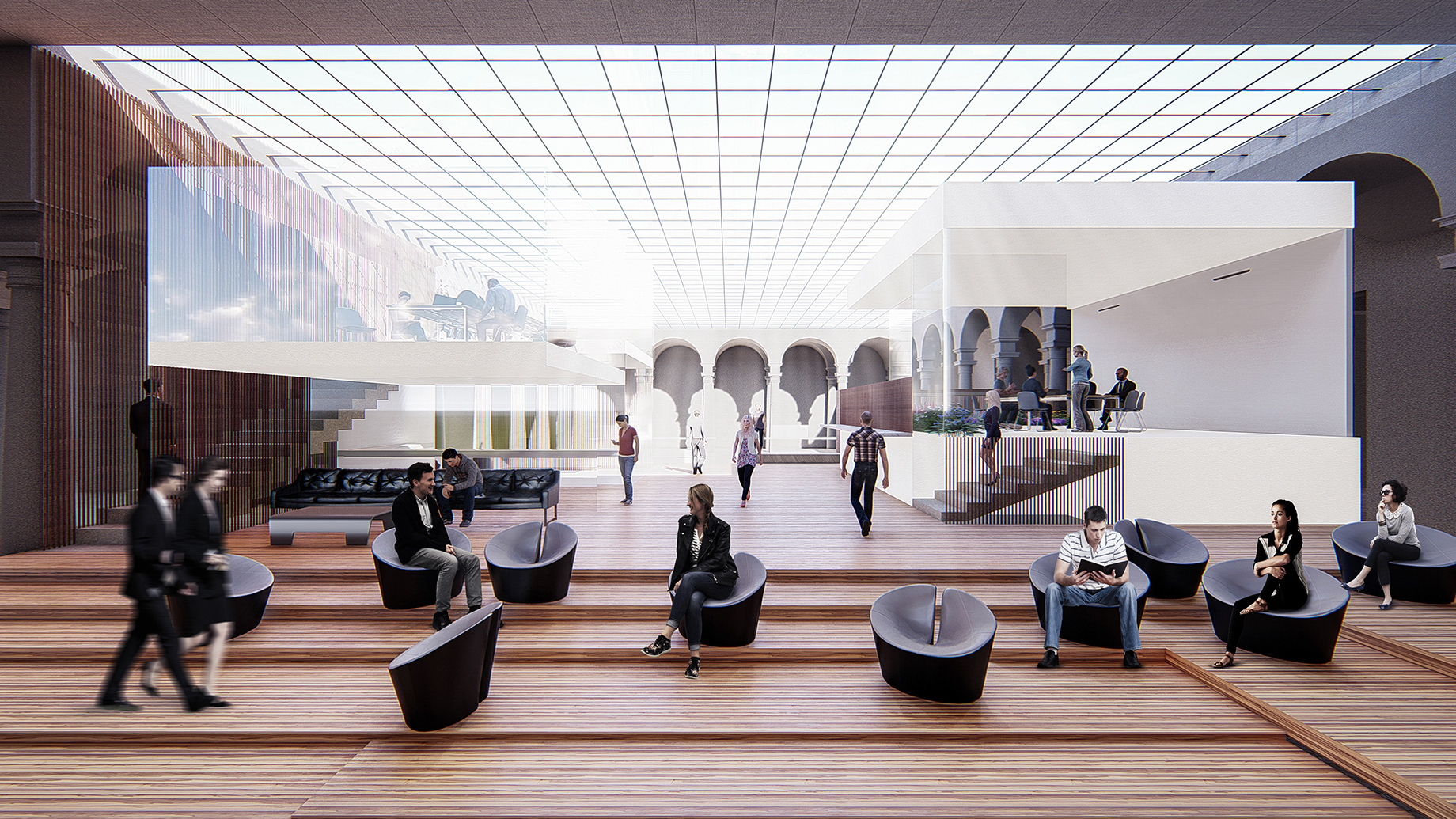 CAMERA DI COMMERCIO DI MILANO

User Experience and Interior Design, a project developed between Politecnico di Milano and Camera di Commercio di Milano.

The project goal was to envision the chamber of commerce (CdC) of Milano in the future. After transforming the bureaucratic services into the digital era, the existing space will have to gain new meanings. The CdC provided a brief for their current needs and how they expect their existing services will change in the future. Along with this information, we have conducted onsite interviews with the employees and users to help us understand how all the stakeholders perceive the space and services. We propose two services (A and B) and render the interiors showing how these services would fulfill the space in the future and gather the community.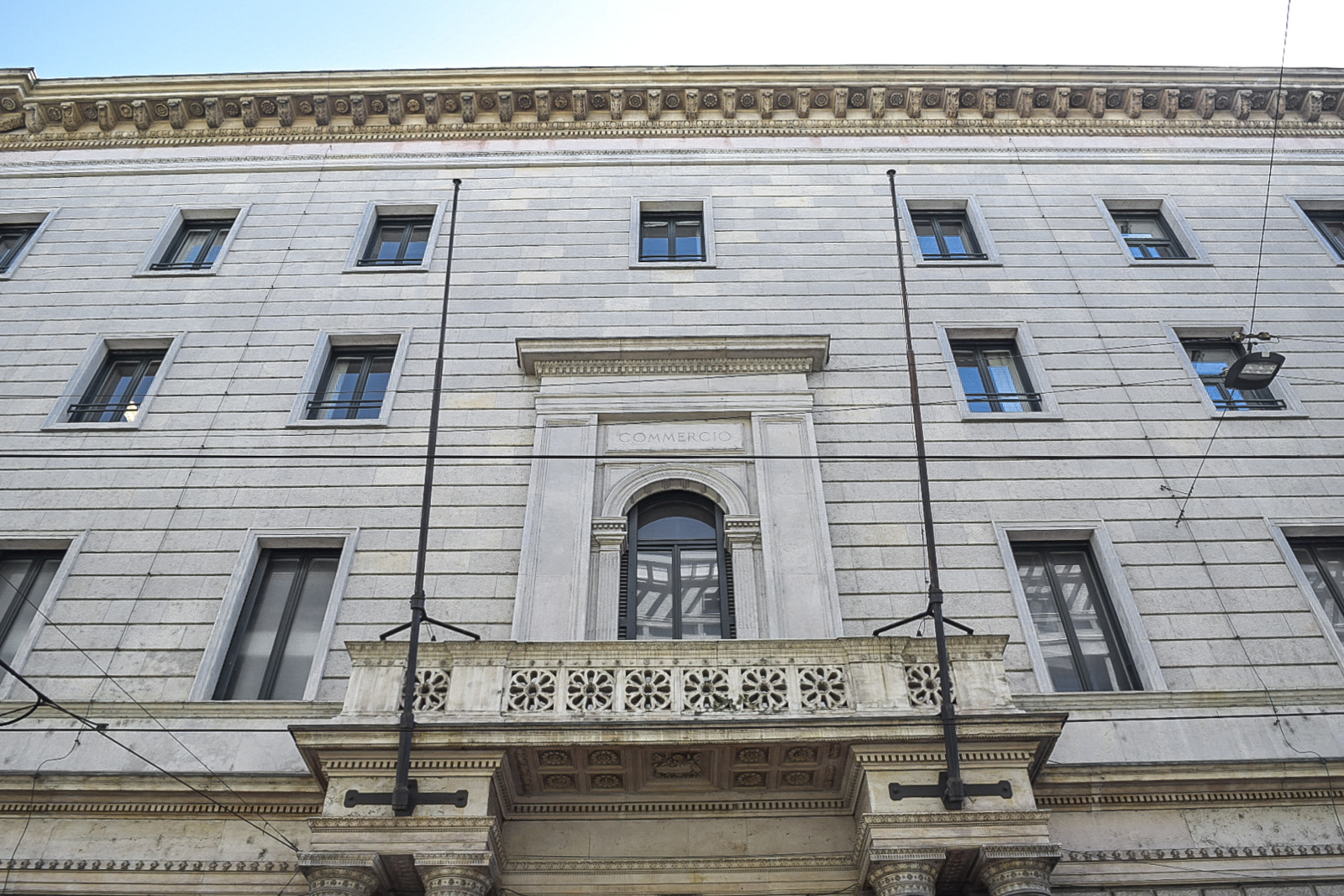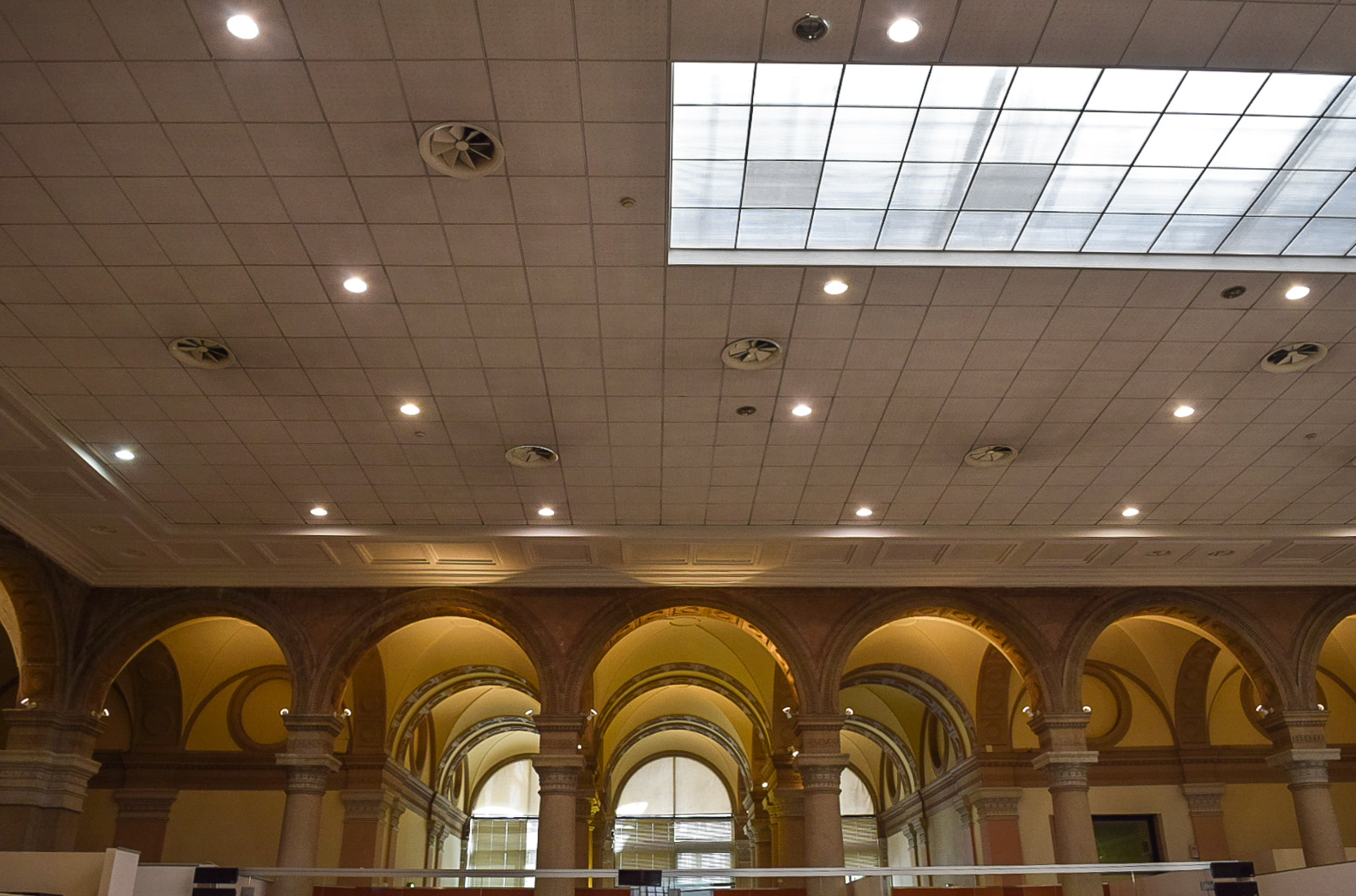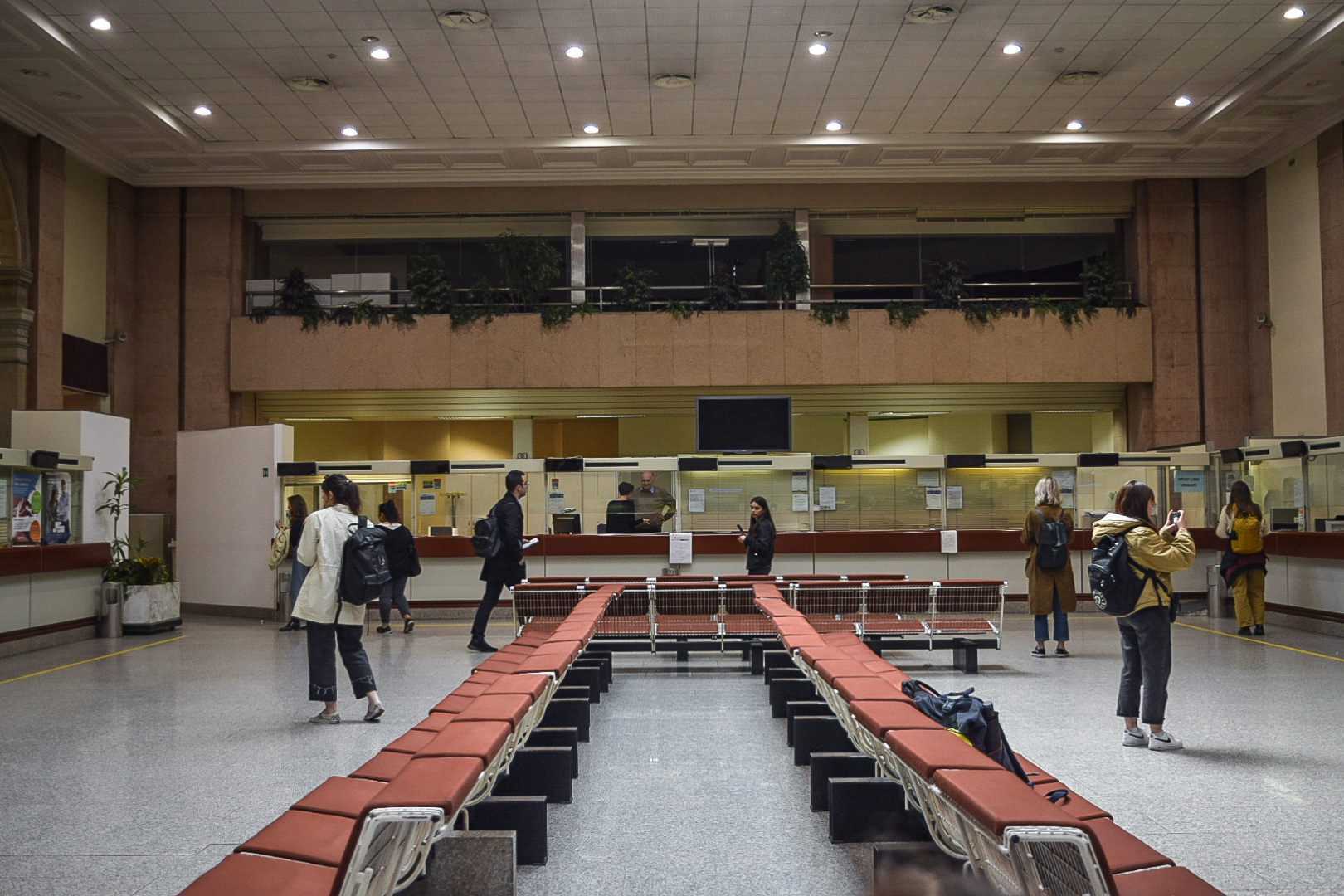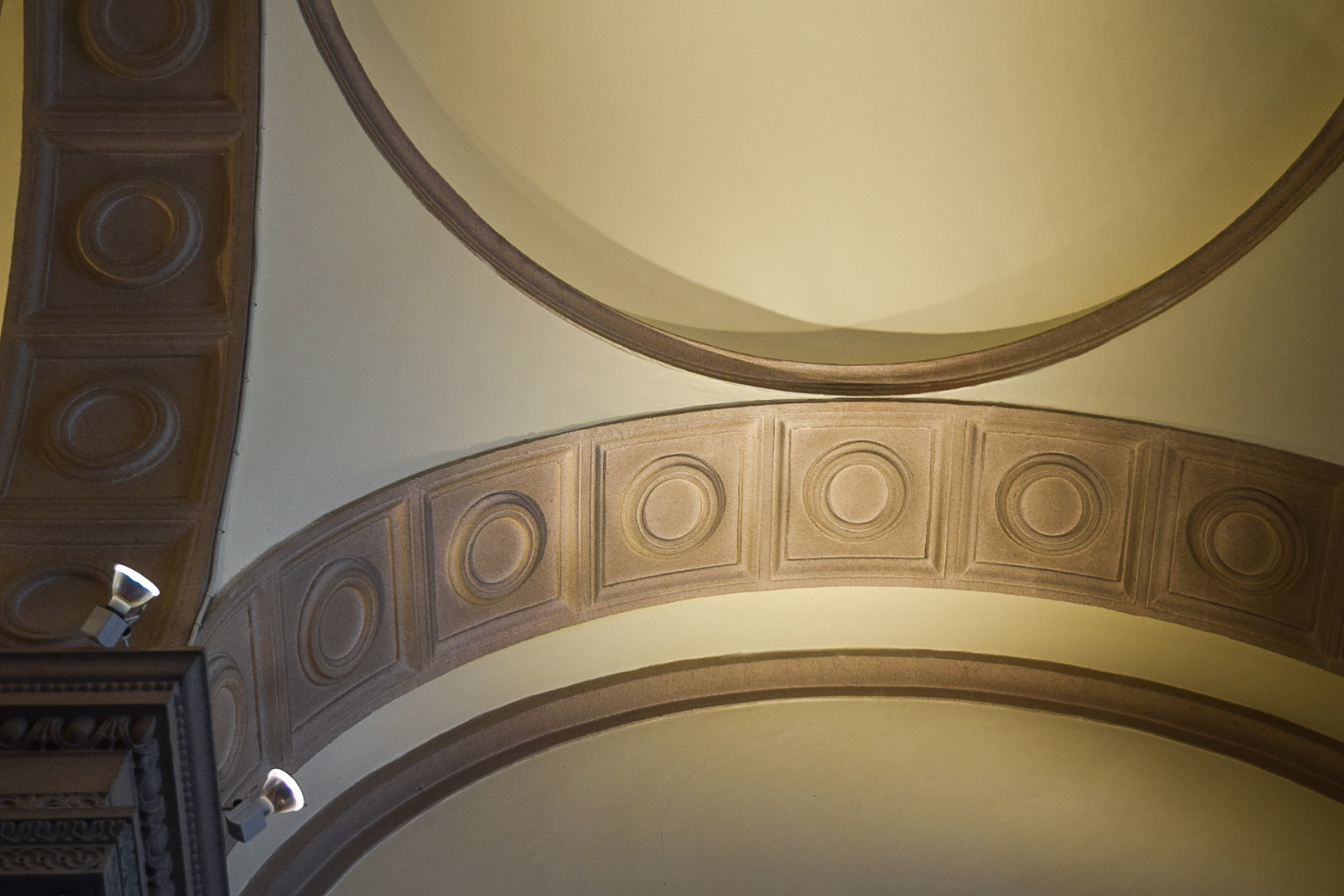 Service A has the goal of facilitating companies to do Corporate Social Responsibility Projects in the Lombardy area. This service would use the needs and knowledge of Public Institutions, search for investors to fund the project and make an open call to assign the project to the most suitable companies. Service A is a CSR consultancy and Marketing promotion for the companies.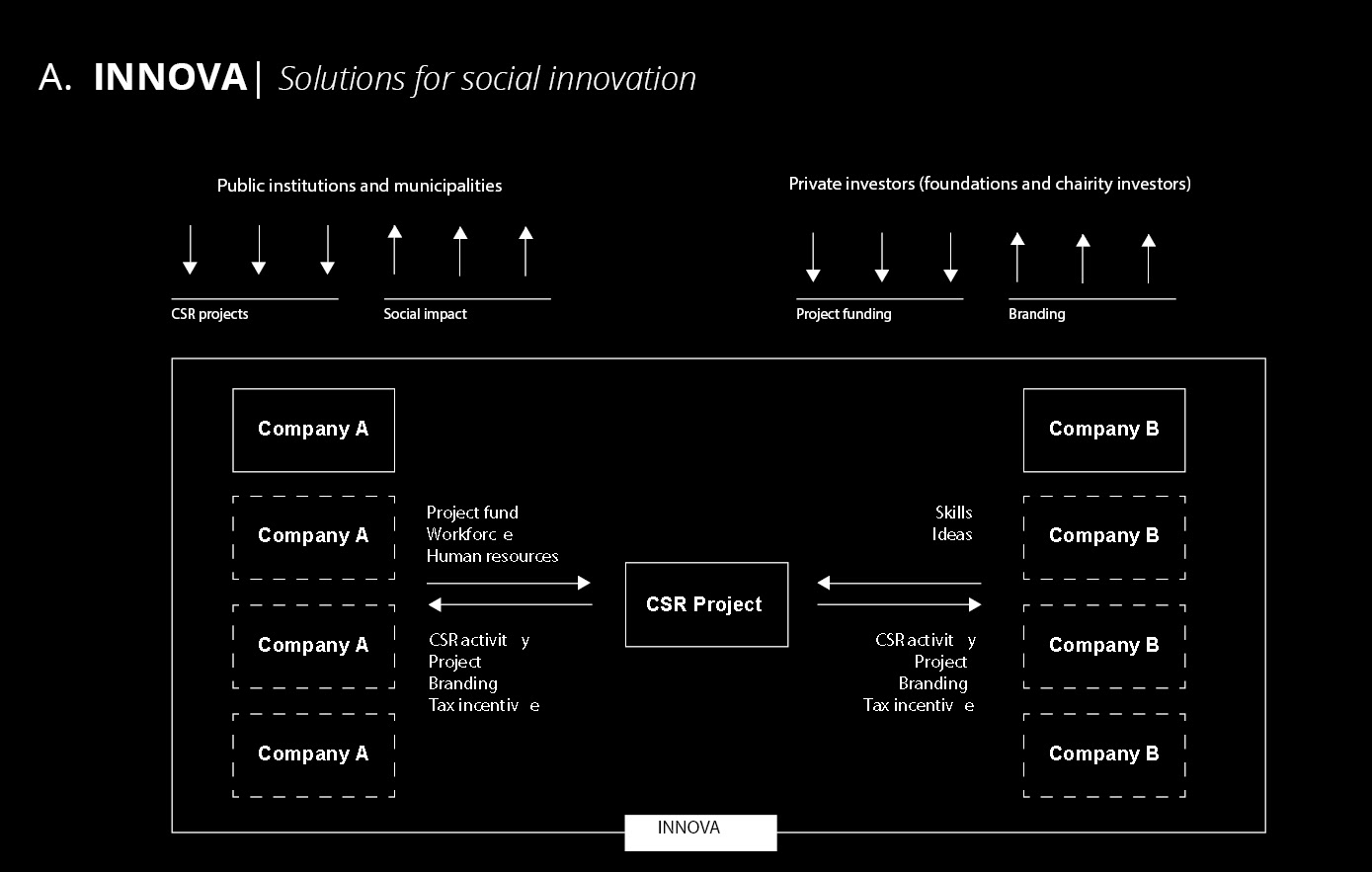 Service B has an educational purpose. It uses private companies' knowledge, such as in areas of technology, legal, finance, to teach innovation hub employees. In this way, the hubs can spread the knowledge to multiples startups that will come and go into their services.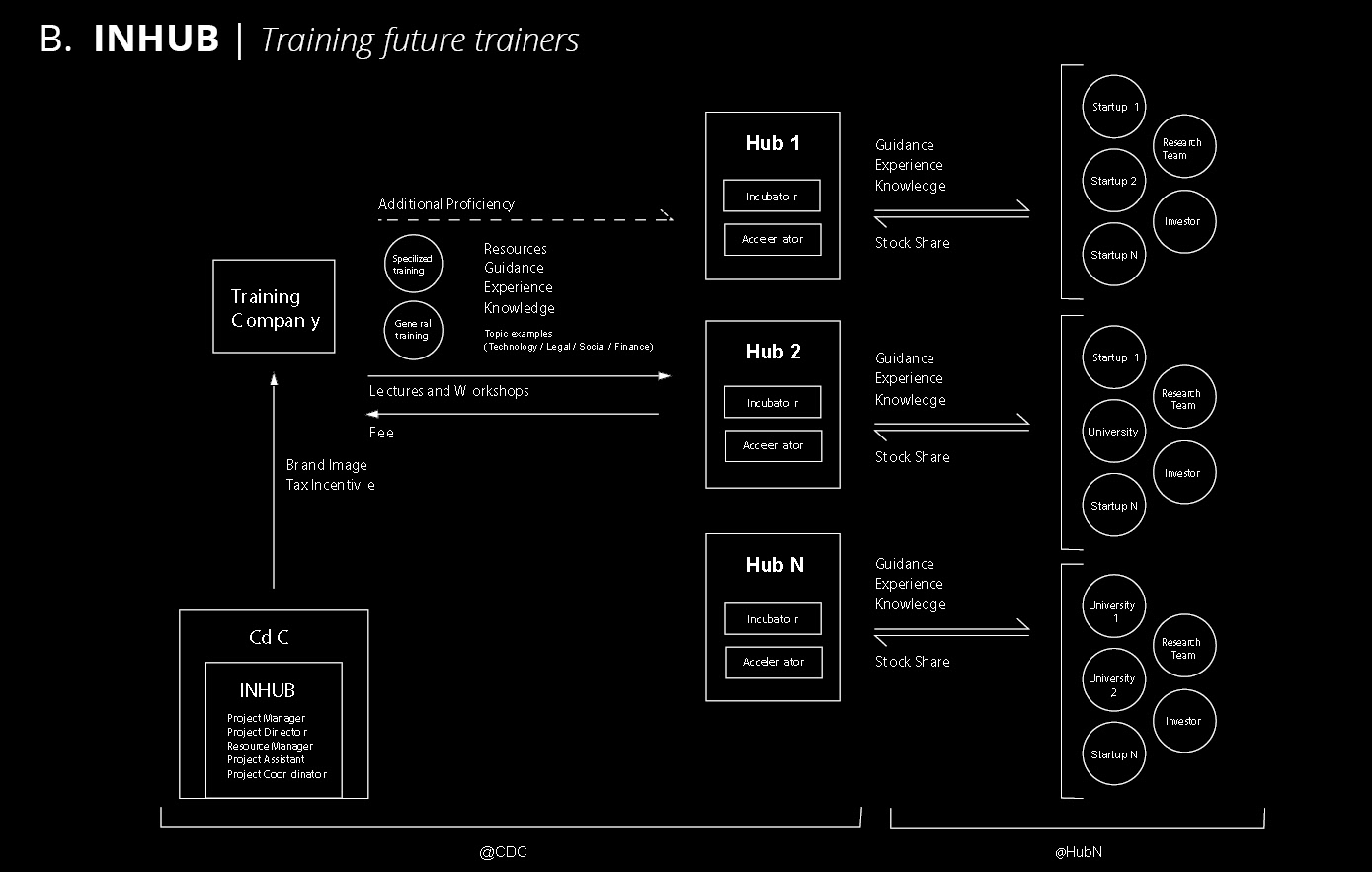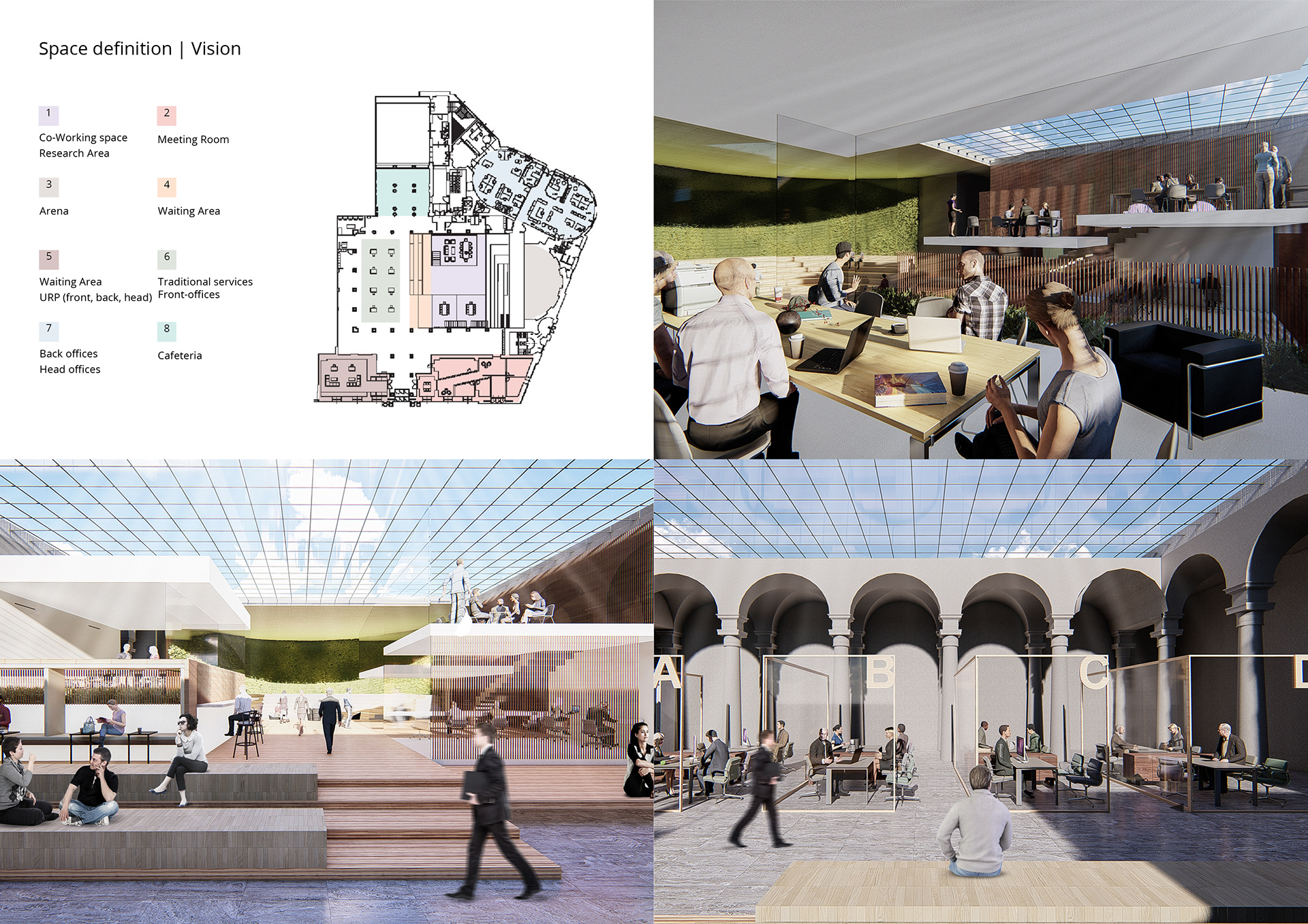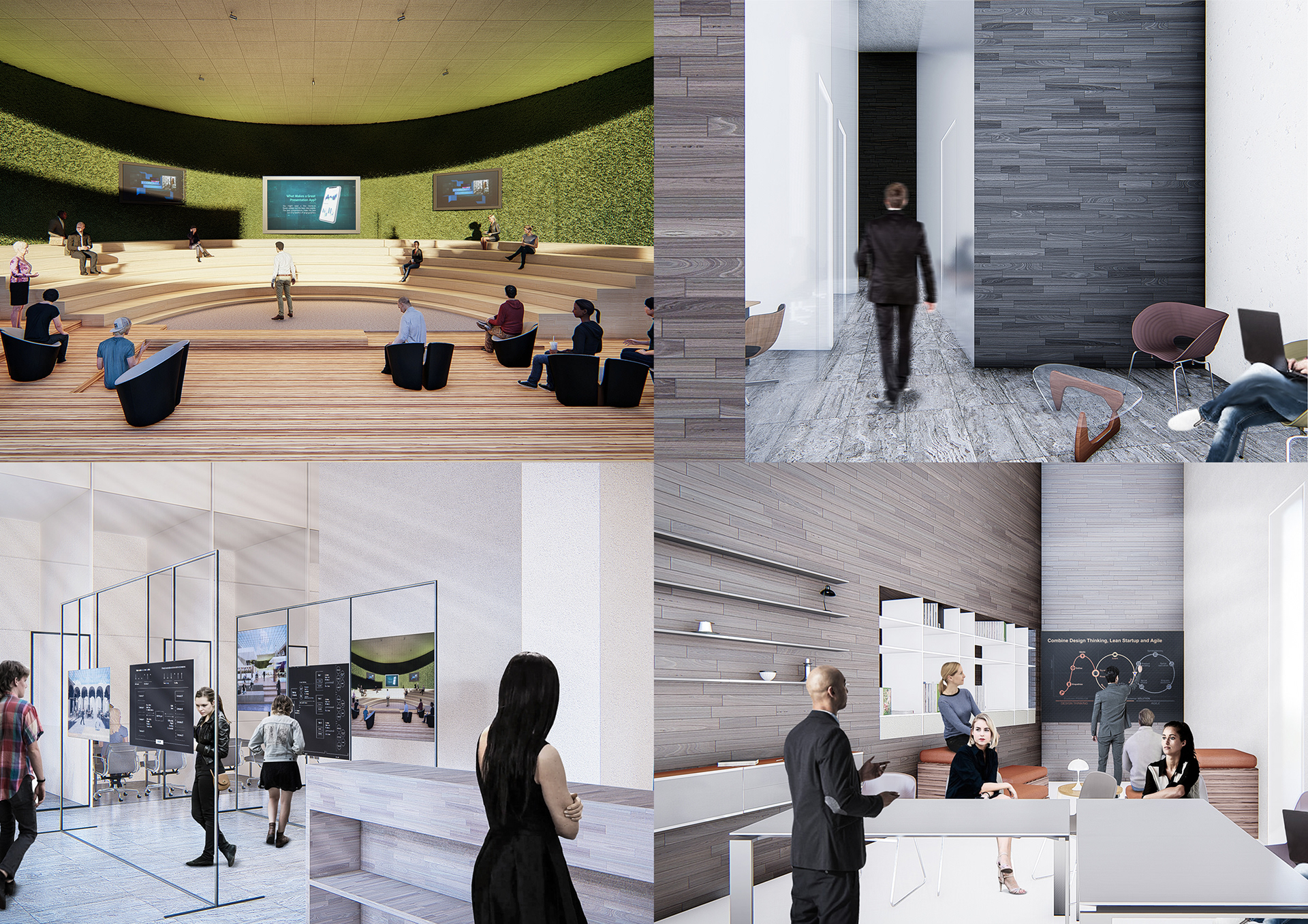 SERVICE TIMELINE

Our group adapted the User Journey method according to what we believed could work better for our service development process. In this stage, we described every interaction in a visual timeline. Showing all the actors involved during each step. A diagram was developed to synthesize the service and present it in a fast and understandable way.